The parking options for Buzludza 51 and Buzludza 58 apartments are as following:
1. You can use a paid public parking located 6 min. walking distance from the apartment following the route below. This parking also has a 14-days pass that can be used as most cost effective and suiatable option for longer stays.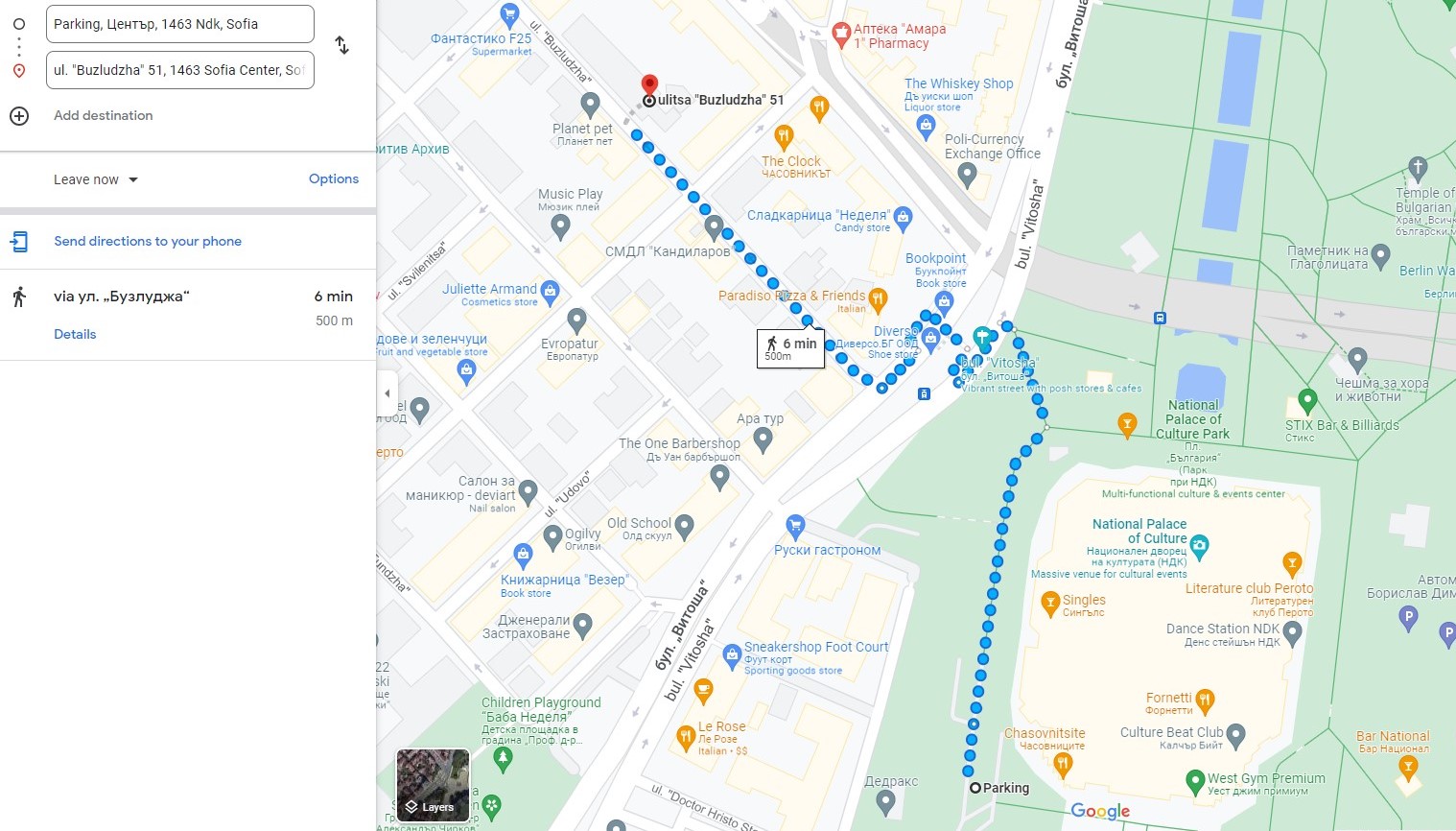 2. The area of the apartment is a part of the "BLUE ZONE" for parking in Sofia and you can also park on the street:
Price - BGN 2 per hour. Maximum parking is 2 hours .

Working hours of the "BLUE ZONE" - weekdays and Saturdays from 08:30 to 20:00. Parking is free on Sundays.

You can pay for the parking with a parking card (you can to buy it from assistants walking on the streets in yellow vests); by sending a short text message (SMS) to phone 1302 - Please note only messages from BG mobile numbers are accepted!; by sending a message to the "Urban Mobility Center" chatbot in the Viber mobile application: https://chats.viber.com/cgm-bot; with

Sofia Urban Mobility Centre app from your mobile phone.